You're back?!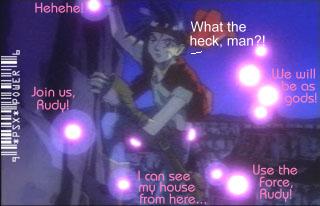 Hello again. Welcome to the gallery. This is where all the pictures Chibi's drawn are kept, regardless of how incredibly scary some of them are. *A large Deathscythe plushie drops on Rudy, then shuffles off to Buffalo* I hate this job.

This is Section 1 of this gallery
To Section 2 of Gallery

Mario and Luigi: Superstar Saga works...


Sonic the Hedgehog stuff...


Teen Titans works...


*NEW!* DC Comic fanart, or "The Booster and Beetle Show!"...





Yu-Gi-Oh! works...


Miscellanious...


Pencil sketches and utter crap...


And that's it so far. Go somewhere else, OK? It's time for my break.